Rpsi-online.org is no longer available here. Please visit steamtrainsireland.com instead.
The Emerald Isle by Train
Few countries in the world offer the breathtaking scenic beauty (and mouth-watering local cuisine) of Ireland. And there's no better way to take in that beauty than by travelling through the Emerald Isle by train.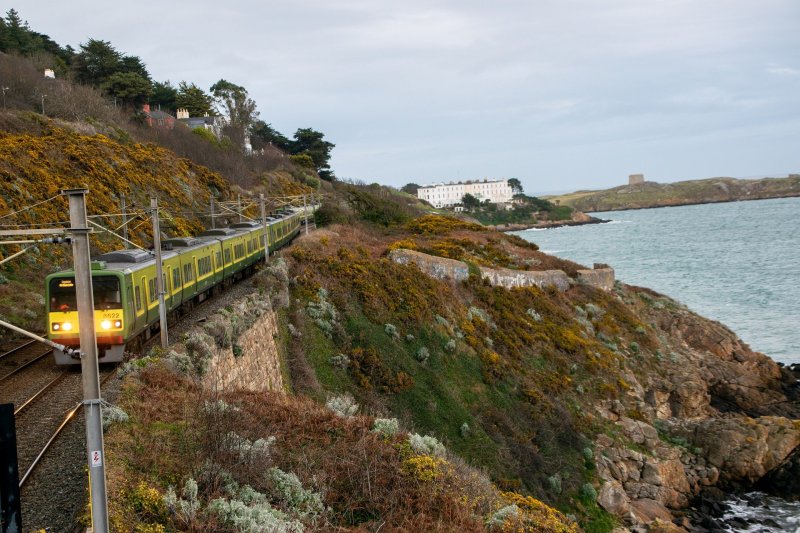 Dublin, the capital of the Republic of Ireland, and Belfast, the capital of Northern Ireland (officially part of the UK), are the island's two primary rail hubs. From these locations, visitors can reach Ireland's most popular destinations, including the cities of Cork, Galway, Limerick and Coleraine, to name only a few.
Top-Rated Rail Journeys
Ireland offers a host of spectacular rail journeys to choose from. For example, visitors can take the three-hour trip from Dublin to the Rosslare Europort through the 'Ancient East' region, famous for its medieval towns and idyllic natural landscapes.
They can also take a vintage locomotive from the city of Londonderry to Coleraine in Northern Ireland. While this excursion only takes about 40 minutes, it provides magnificent views of the region's soaring cliffs, sandy beaches, and the awe-inspiring North Atlantic Ocean.
Irish Rail Networks
It is worth noting that Ireland has two independent rail networks: Irish Rail, which serves the Republic of Ireland, and Translink, which operates throughout Northern Ireland.
While visitors using Irish Rail are advised to book tickets online several days in advance, Translink tickets must be purchased at the point of departure or aboard the train itself. Additional information can be found on the websites of each rail service.